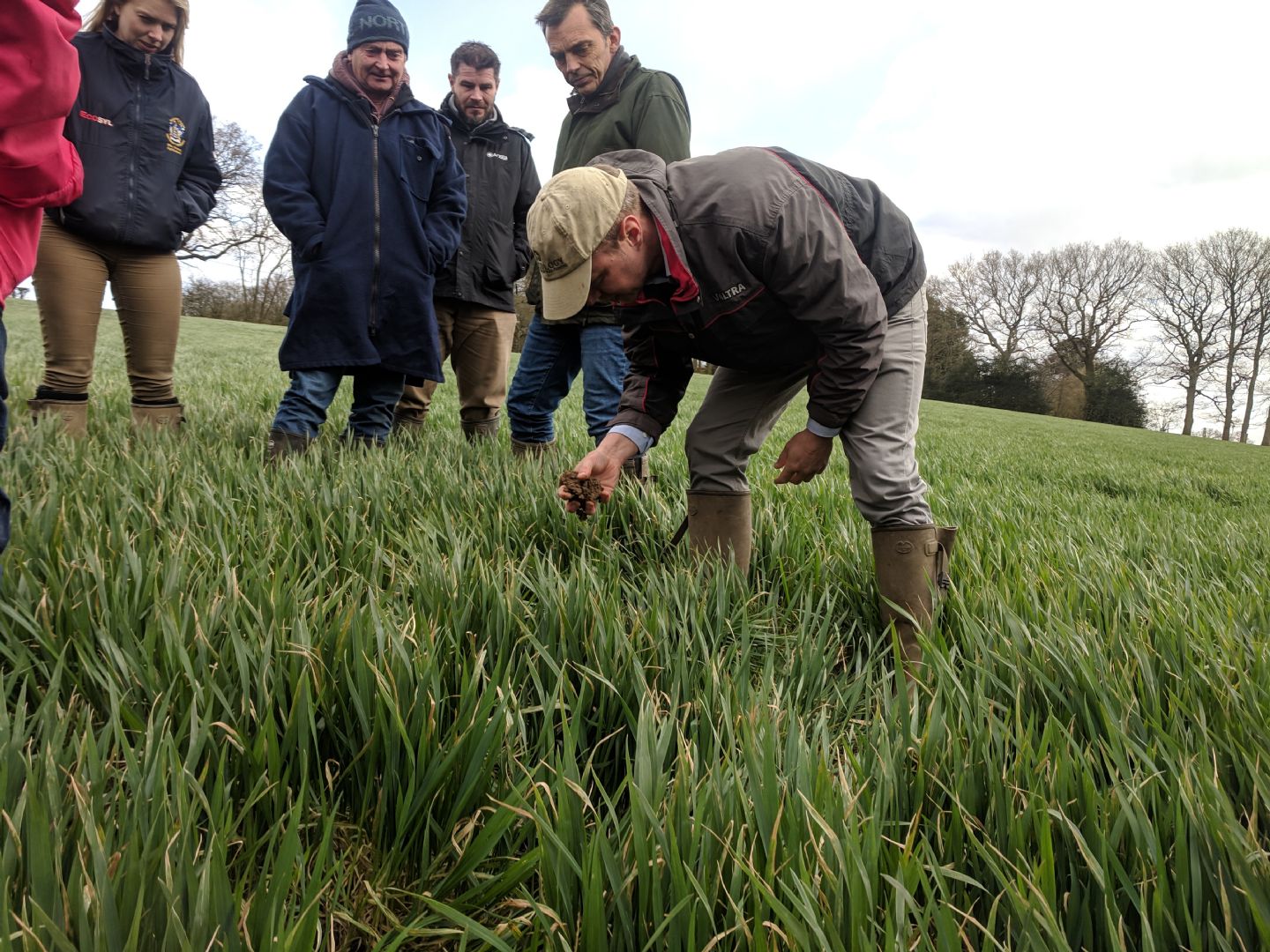 Wednesday 3rd March is the closing date for entries to the 2021 soil farmer of the year competition!
Now in its 6th year, the competition has a growing roll of honour from the farmers who have prioritised soil health and become pioneers of the regenerative agricultural movement.
Run by the Farm Carbon Toolkit and Innovation for Agriculture, the competition is still open to applicants until the 5th March 2021 deadline. Farmers can apply here either for themselves or to nominate someone who they feel has made improvements to their soils by a change of management and innovative practices.
The shortlist will be announced at the end of April with judging taking place during May. Presentations will take place at Groundswell in June, preceding the hugely popular Soil Farmer of the Year farm walks which take place on summer evenings in July.
This year has attracted new sponsorship from crop production specialists Hutchinsons, which will enable the continued development of the competition. Cotswold Seeds will continue their long term support, generously providing the prizes.
Deborah Crossan Soils and Water Manager at Innovation for Agriculture says" we are delighted that the competition continues to gain pace and support. It champions the excellent work and passion from those farmers who have created the change in best practice for soil management."